Start Your Global Adventure
Gloture is a Leading Crowdfunding PR & Marketing Firm in Japan.
Our well equipped, talented and dedicated marketing team through crowdfunding provides you with full an option that brings your Kickstarter and Indiegogo products to the front line in the Japanese market.
We create and execute strategically integrated crowdfunding campaigns that help build brand awareness, engage with target audiences and exceed your funding goals. The effectiveness of our marketing strategies and campaigns inspire visitors to consume your content.
We monitor and evaluate all your marketing assets such as photos, videos, and graphics to make sure our ultimate goal of driving your business to higher heights is reached while ensuring we engage all users and increase revenue.
We tell your story and ideas in a way that appeals to everyone irrespective of the language thus giving you an extra advantage in the marketplace. Our highly qualified team ensures your product is fully understandable, intuitive and keeps an impact.
To ensure you are more successful and authentic in the market, each of our clients is given an account management team with digital marketing experts to guide you daily.
Our certified digital marketing team has the potentials to cut across multiple digital marketing channels, various devices, and channels and diversified platforms. Therefore we create you the traffic that would make your campaign page a maximum success.
We are partnered with enthusiastic, creative individuals and companies who genuinely love marketing and have connections to top tier writers. Therefore success is guaranteed.
Once you choose us, you become an integral part of us. We will continue to support you with a range of business and marketing consulting services to enable you to remain on top where we kept you.
to give you the most comfortable position when entering into a brand new Japanese market.
We as a crowdfunding agency are not only limited to marketing but ensure your company's long-term business and revenue are met. Hence we know what exactly to deliver.
Our Clients Have Been Featured In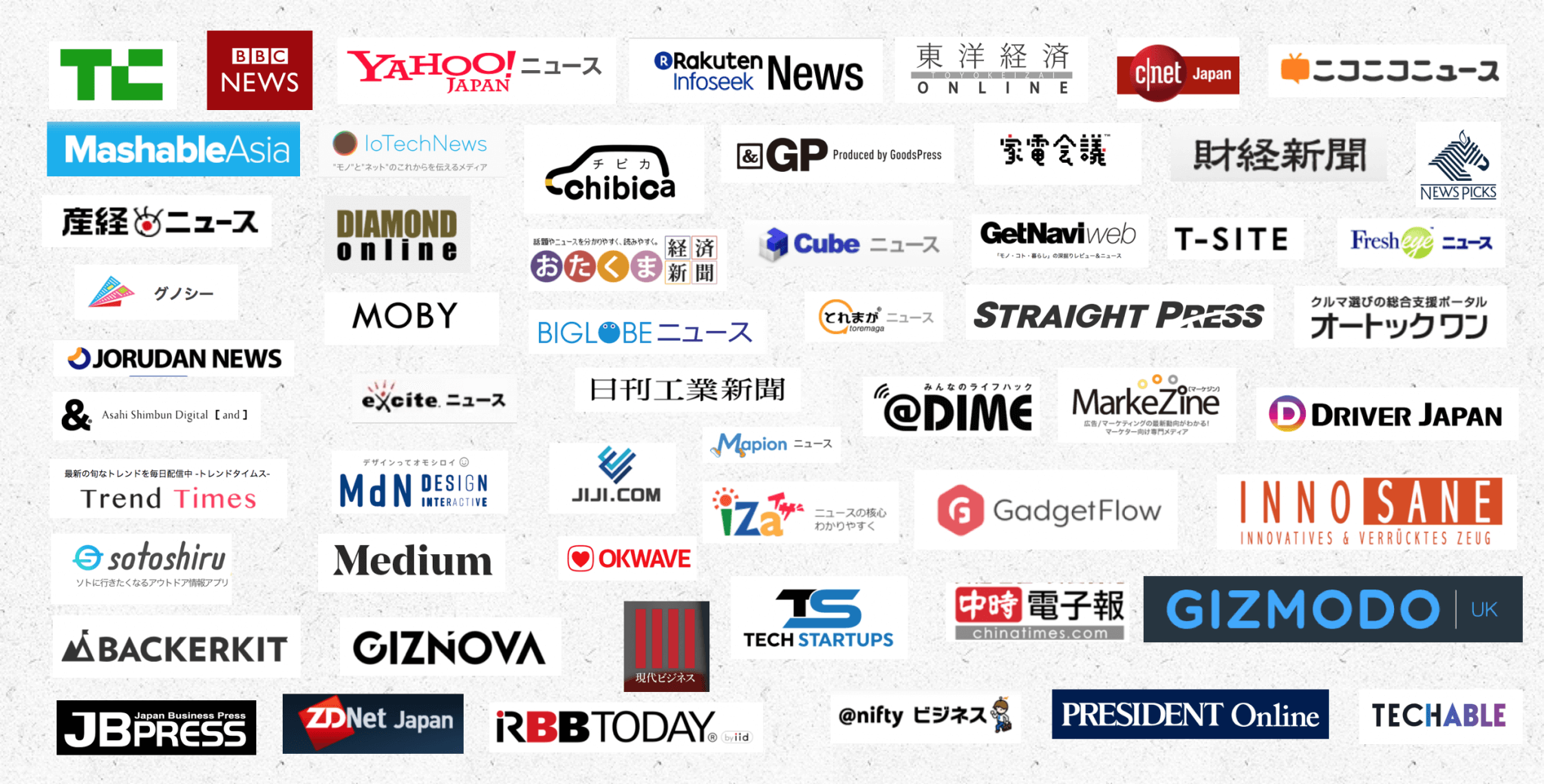 We take you through the following milestone steps to keep you on the front line.

 
Evaluation & Asset Collection
Digital Marketing & Business Development