Start Your Global Adventure
Gloture offers Crowdfunding Support and Digital Marketing Services, all under one roof.
Whether you need a strategy or assistance with your product, we can provide value for your product launch into the Japanese Market.
We create and execute strategically integrated crowdfunding campaigns that help build brand awareness, engage with target audiences and exceed your funding goals. The effectiveness of our marketing strategies and campaigns inspire visitors to consume your content.
We regularly monitor and evaluate all your marketing assets such as photos, videos and graphics to make sure your goals are met.
We tell your story and ideas in a way that appeals to everyone irrespective of the language; thus giving you an extra advantage in the marketplace. Ensuring your product is fully understandable, intuitive, and impactful.
To ensure you will have a successful transition to the Japanese market, you will be assigned an account management team with digital marketing experts to support you daily.
Our certified digital marketing team has the potential to effectively reach across multiple digital marketing channels, and various devices. Therefore resulting in an increase in user traffic and maximum success.
We are partnered with enthusiastic, creative individuals and companies who genuinely love marketing and have connections to top tier writers. Therefore success is guaranteed.
Once you choose us, you will become an integral part of our company. We will continue to support you with a wide range of business and marketing consulting services to help you remain on top of your game.
to give you the most competitive advantage upon entering into the Japanese market.
We are not only a crowdfunding creative agency, but we are also focused on ensuring your company's long term business and revenue goals are met.
Our Clients Have Been Featured In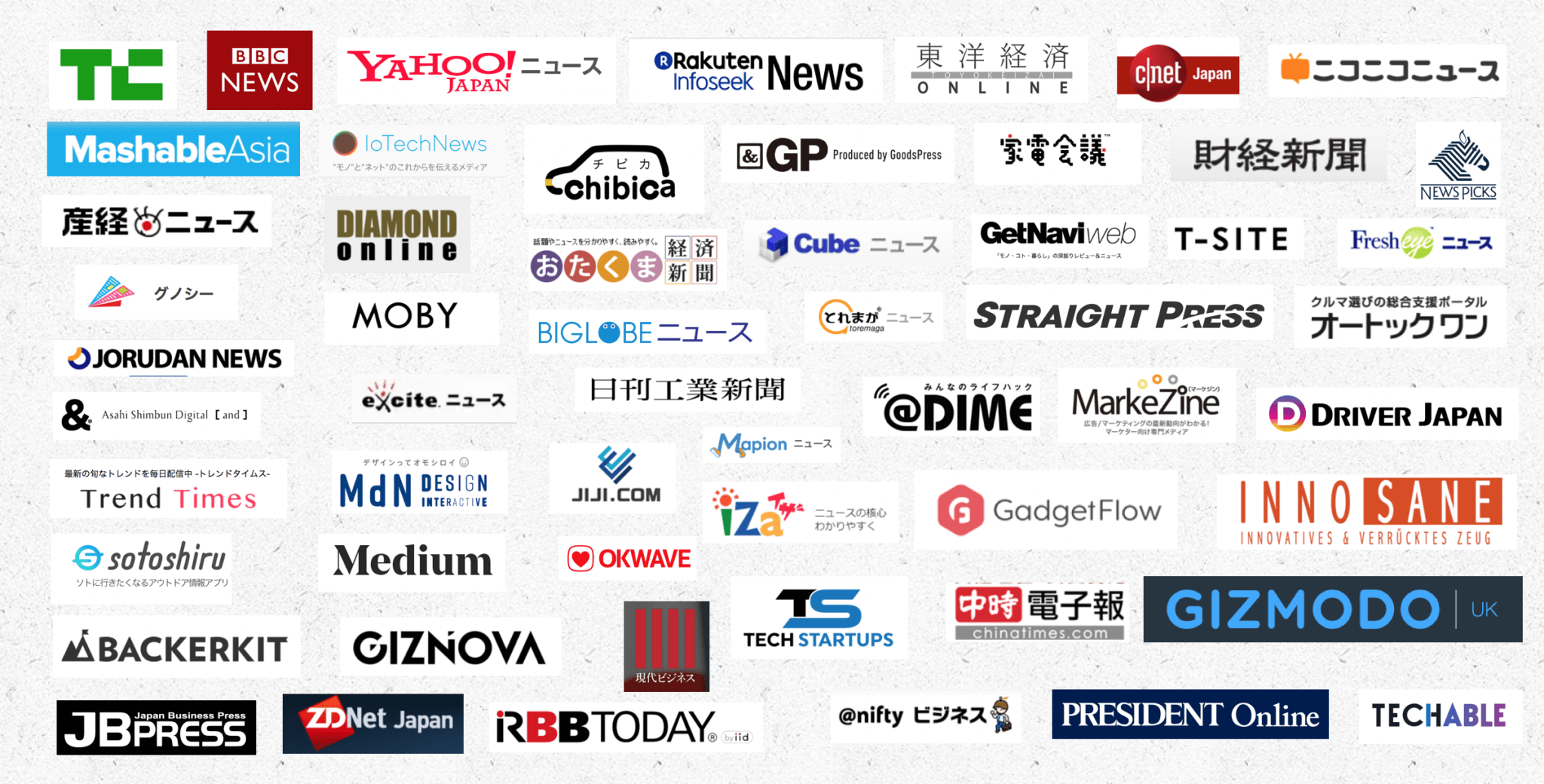 WE WILL TAKE YOU THROUGH THE FOLLOWING MILESTONES STEP-BY-STEP TO KEEP YOU ON TOP.
Evaluation & Asset Collection
Digital Marketing & Business Development